SoloPuzzles - Promotional Puzzles
Puzzles in a Bag
This is the most basic range of all our puzzles. We have three simple models which are digitally printed on grey cardboard measuring 1 mm in thickness.
These are more economical puzzles designed for mass promotional gifts or to be used as invitations for events, weddings, communions, parties, etc.
Puzzle details:
Not put together.
Packaged in a plastic bag, paper envelope or cardboard tube.
These puzzles include a photo guide to help with assembly.
Puzzle customisation:
Puzzle image.
Photo guide.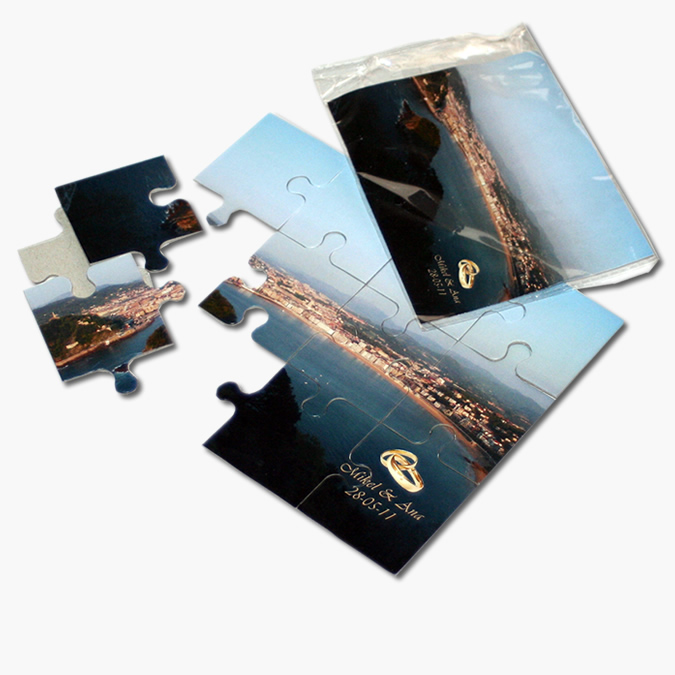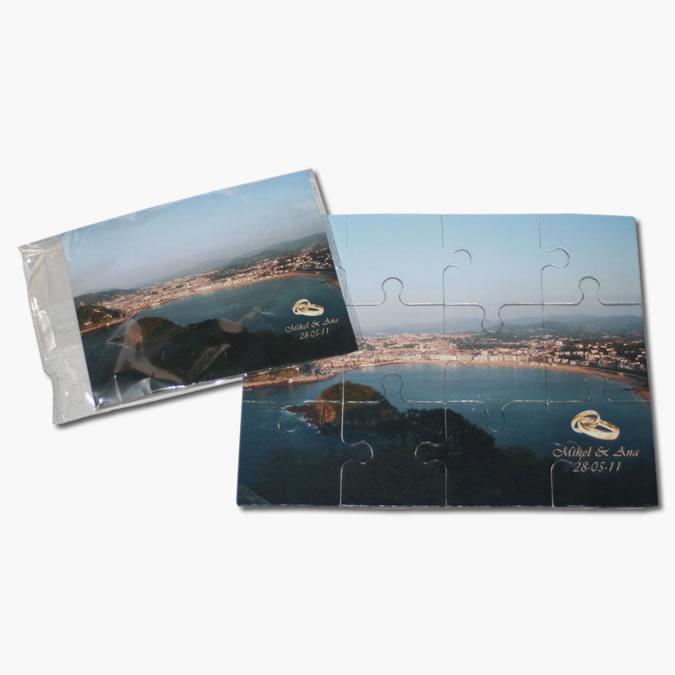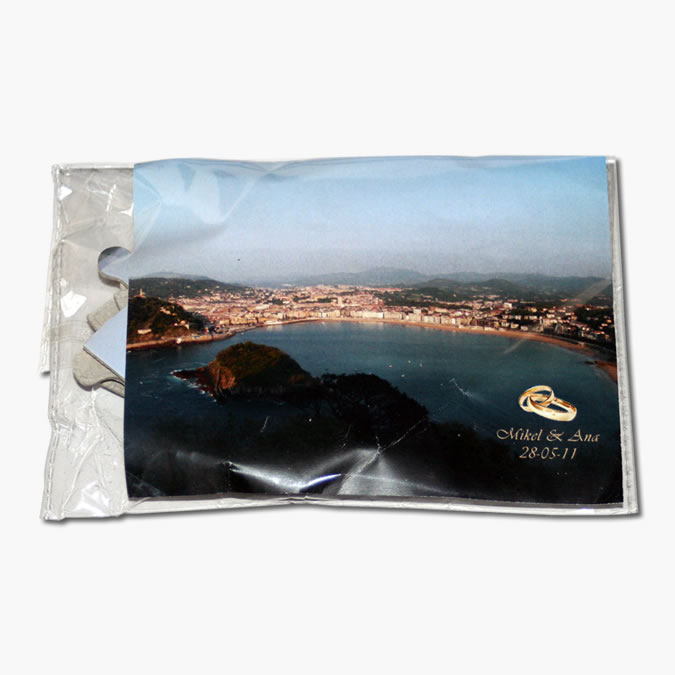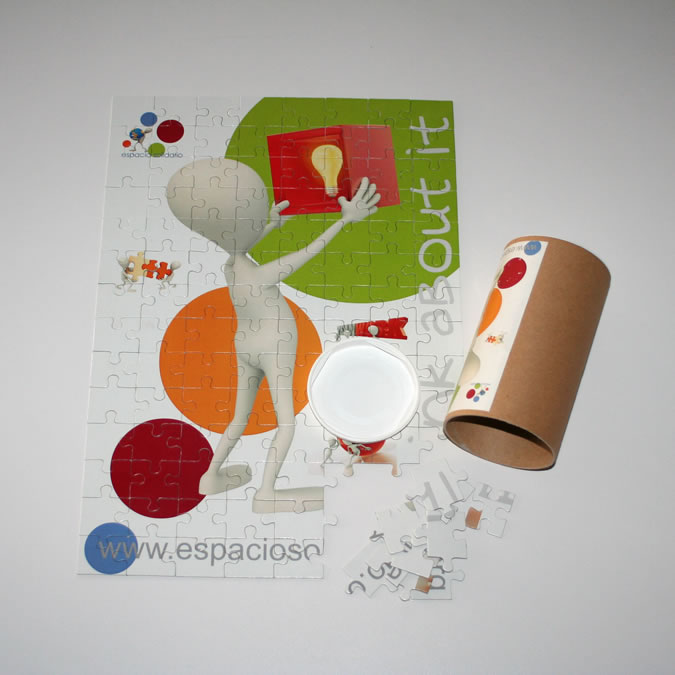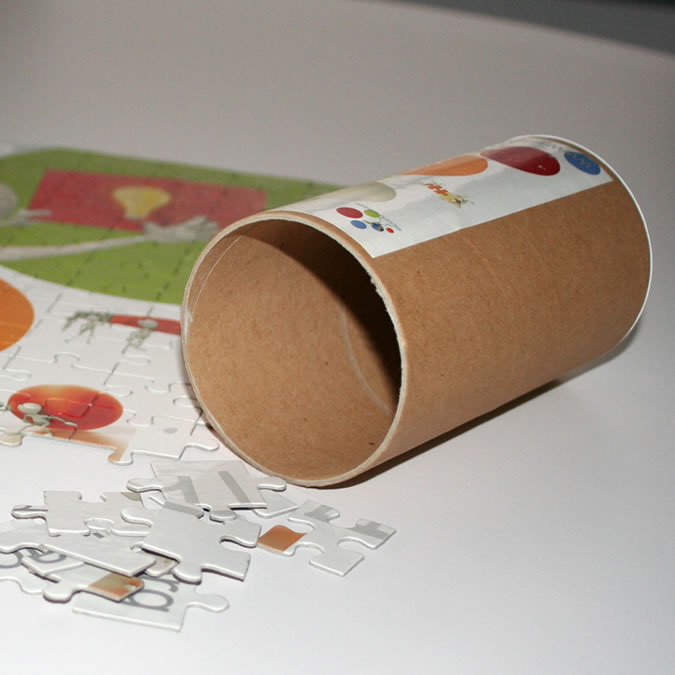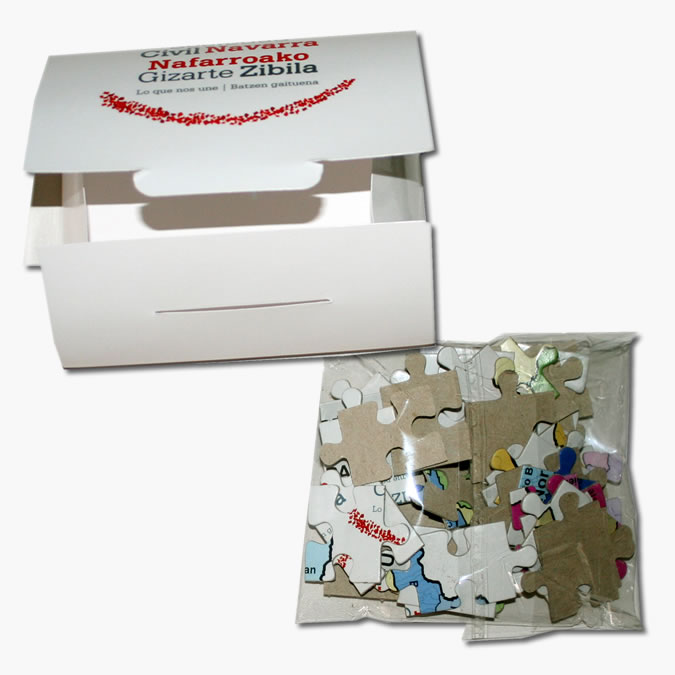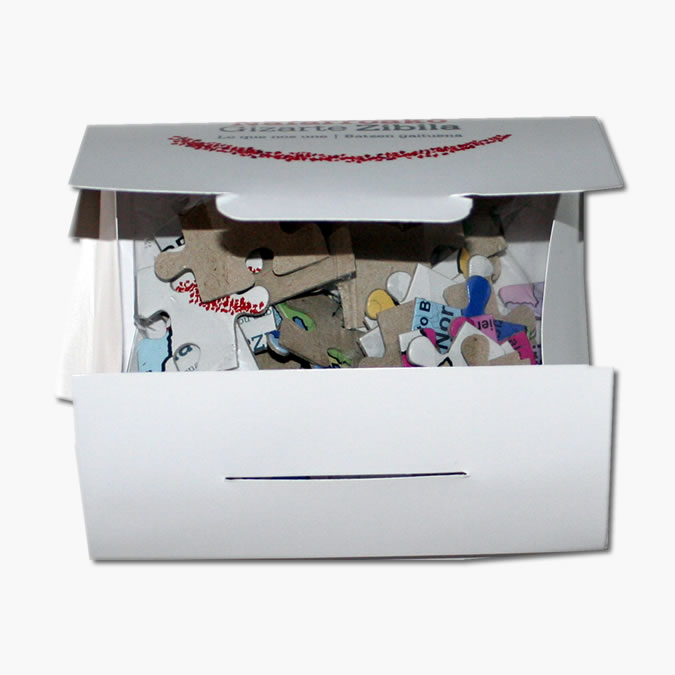 ---
Manufacturing Times
Standard
The STANDARD manufacturing time for this type of puzzle is around 2 weeks.
Urgent
The URGENT manufacturing time for this type of puzzle is around 1 week.
Minimum quantities
The minimum production quantity for this type of puzzle is 100 units, although for the best price we recommend a minimum of 500 or 1,000 units.
Puzzle sizes
| Pieces | Size |
| --- | --- |
| 12 Pieces | 18 x 14,5 |
| 56 Pieces | 28,5 x 20,5 |
| 112 Pieces | 39,8 x 27,9 |
Tell us about your project
---
Tell us the details about your project: if it's a marketing campaign, if the puzzles are to sell, if they are invitations, etc. Let us know what your target audience is: children or adults, for educational or entertainment purposes. It is also very important for us to know when you need your puzzles by.
With all that information, we can offer you a product that meets your needs.