SoloPuzzles - Promotional Puzzles
Puzzles with a frame
Puzzles with a frame are different from traditional puzzles as they are put together atop a cardboard base with a frame that becomes part of the puzzle.
This is a product with excellent quality that is manufactured with offset printing atop blue cardboard measuring 2 mm thick. It includes glossy shrink wrapping. Once the puzzle is put together on its base, the final thickness is 4 mm.
Puzzle details:
Put together atop a frame.
Individually shrink-wrapped.
A stand is available to hold the puzzle once it is put together.
Puzzle customisation:
Puzzle image.
Possibility of customising the back of the puzzle.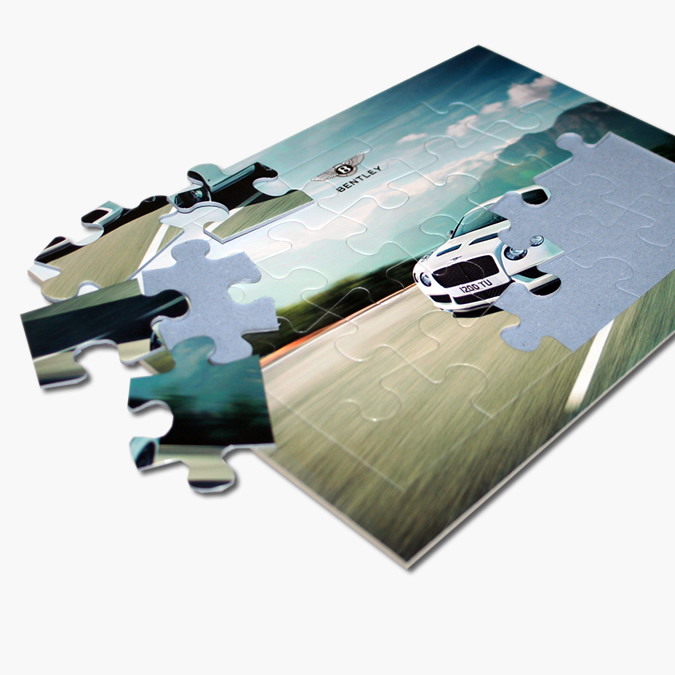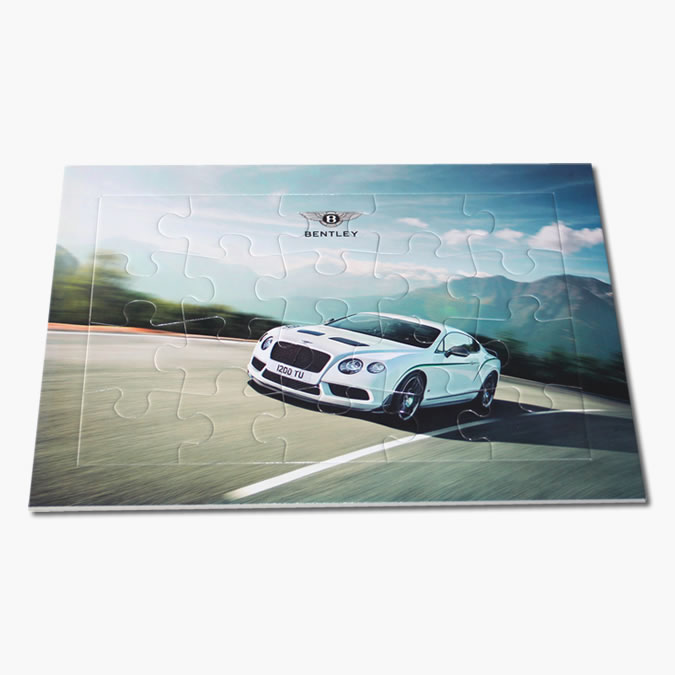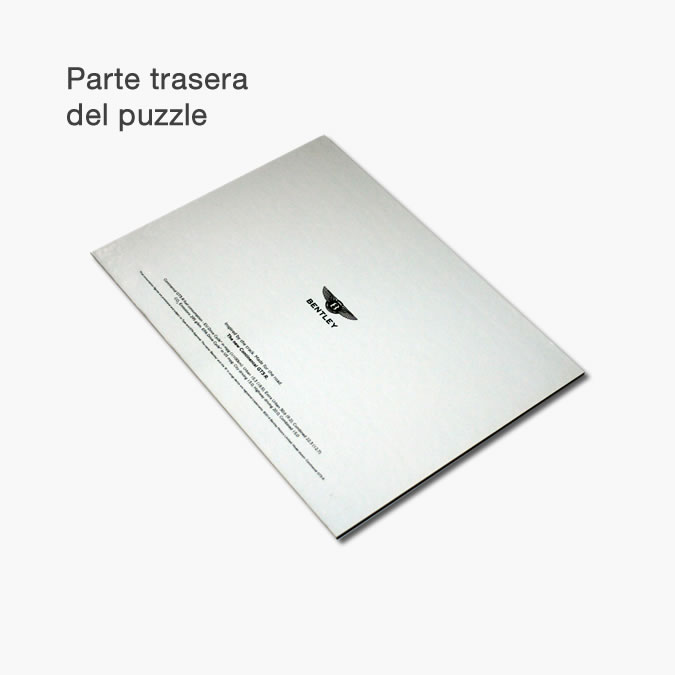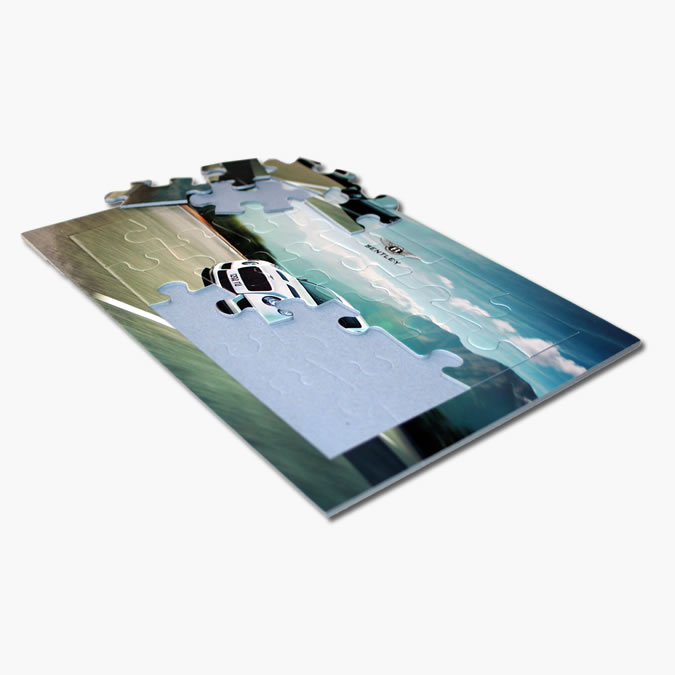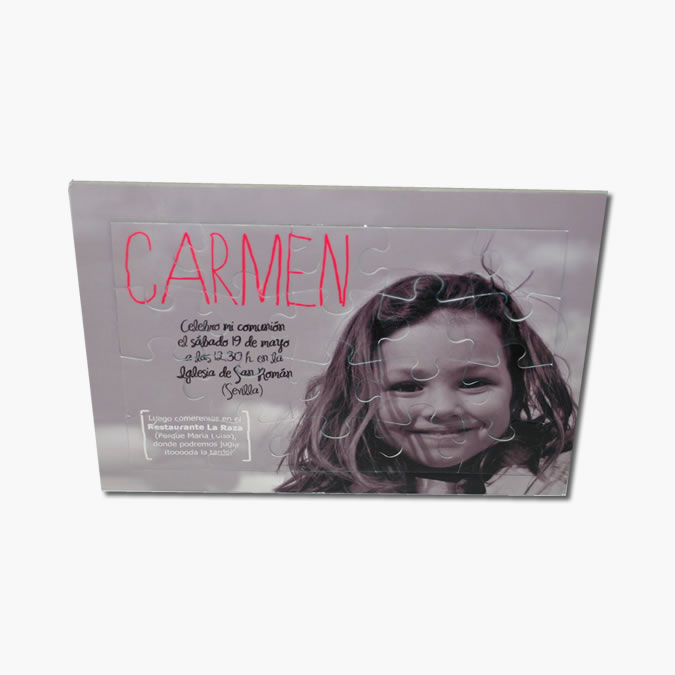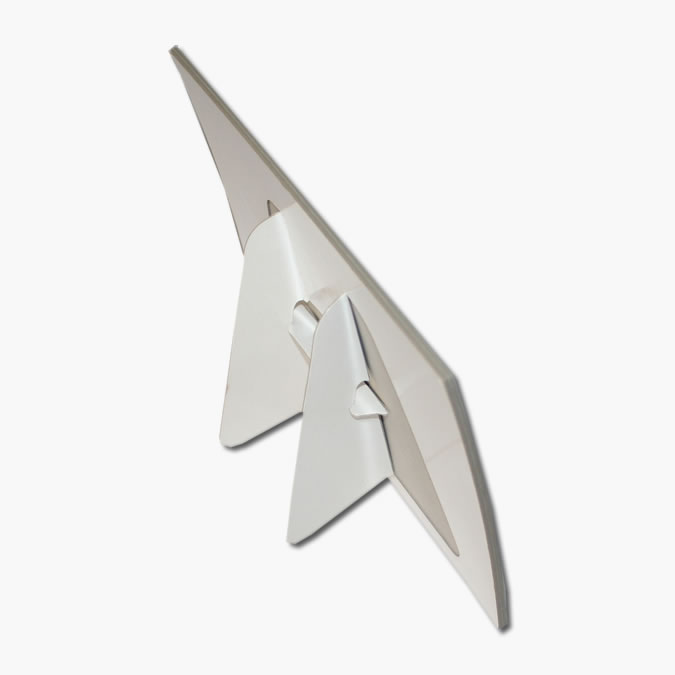 ---
Manufacturing Times
Standard
The STANDARD manufacturing time for this type of puzzle is between 2 and 3 weeks
Urgent
The URGENT manufacturing time for this type of puzzle is between 1 and 2 weeks
Express 72H.
We also have an EXPRESS manufacturing line which allows us to make some of these puzzles in 72 hours. The printing for this manufacturing line is sublimation printing (not offset printing) and the box is made from a single piece. Customisation in this case is limited to the top -- through digital printing.
Minimum quantities
The minimum production quantity for this type of puzzle is 100 units, although for the best price we recommend a minimum of 250 units.
Through our express manufacturing line, we manufacture a minimum of 10 units and the only difference is that offset printing is no longer used and we opt for sublimation printing
Puzzle sizes
| Pieces | Size |
| --- | --- |
| 40 Pieces | 13 x 18 |
| 20 Pieces | 20 x 27 |
| 42 Pieces | 20 x 27 |
| 99 Pieces | 20 x 27 |
| 130 Pieces | 27 x 40 |
| 27 Heart-Shaped Pieces | 19 x 20 |
| 97 Heart-Shaped Pieces | 28 x 33 |
Tell us about your project
---
Tell us the details about your project: if it's a marketing campaign, if the puzzles are to sell, if they are invitations, etc. Let us know what your target audience is: children or adults, for educational or entertainment purposes. It is also very important for us to know when you need your puzzles by.
With all that information, we can offer you a product that meets your needs.